It's no coincidence that some of the most pristine places in the world are also the most inhospitable.
If a place is easy to reach and nice enough to stay, people flock there in droves, settle down, and gradually destroy the beautiful scenery that attracted them in the first place. It's far better to have a hostile climate if you want to protect nature. Forgive the philosophy, but those are the things you ponder when you're on the road to the end of the world.
The ruta al fin del mundo snakes down the southernmost tip of Chile in Patagonia, a bleak, cold, wet and windy place that's often covered in deep snow. It's absolutely spectacular, with sparkling glaciers, turquoise lakes, and snow-capped mountains bordering flat, treeless plateaus. The trees grow horizontally here in gales that sweep the Magellan Straits, a treacherous stretch of ocean that provides a tempting but lethal short cut around the continent. It's rich in history too, with stories of sunken ships, brave pioneers and foolhardy adventurers. Even getting here is a mission since the Campo del Hielo Sur – southern icefield – separates it from the rest of Chile, so you either have to fly or drive through Argentina.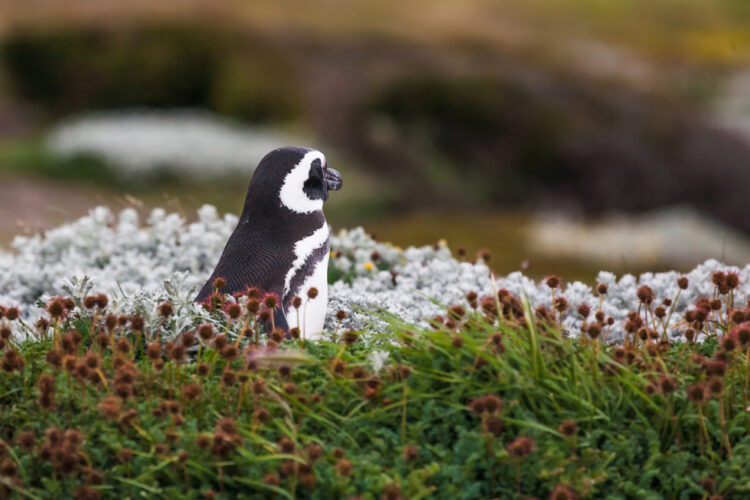 The good news is that you don't need to be the hardy outdoor type to enjoy this stunning scenery – although it obviously helps – because some tours let you see the highlights and still enjoy a high degree comfort. No long hikes through blizzards, no tents, and no cooking your own food. Just comfortable transport, trips to see the main attractions, decent hotels, and a choice of restaurants every night. Perfect for a wimp like me.
My flight from Santiago landed at Punta Arenas, a windswept port city with a tree-filled central square. It's dotted with 19th century colonial mansions built for wool barons, who discovered that sheep fare better than humans in these harsh conditions. The cemetery is another grand affair that captures the city's history on one site, with mausoleums devoted to the Spaniards, the Brits and the Croatians who all sought their fortunes here.
Although Punta Arenas is worth a few hours of exploration, the main attraction is 50km south at Parque del Estrecho de Magallanes (Magellan Straits Park). The original tribes including the Selk'nam and Kawéscar who hunted here were extinguished long ago, but no other settlers were able to endure. Some Spaniards arrived in 1584 to control the Straits, but within three years there were only two survivors remaining from the original 377 at what they called Puerto del Hambre – Port Famine.
In 1843 some Chilean sailors built Fort Bulnes here to defend the land against foreign encroachment. They built log cabins, a lookout point, a jail and a church at what must have been the bleakest, coldest military post on earth. But no drinkable water or cultivatable land eventually defeated them. The fort was decomposing until it was rebuilt in the 1940s using the same techniques to honour their efforts.
From the fort I followed the last paved path in South America through Bosque Vieto (Windy Forest) with trees growing at a severe slant. It leads to a look-out point across the straits, which looked placid on this cold summer day. The channel must be far more frightening in a dark blizzard or a howling gale, and the park's excellent museum has a display pinpointing the site of endless shipwrecks.
About 250km north is Puerto Natales, a town that's lively during the tourist season with bars, restaurants and shops selling hard-core camping gear. Like all of Patagonia it's not cheap, because everything has to be imported, and traders must make enough money in the brief tourist season to survive the full year. Some travellers arrive for the snow, of course, but in winter you can only enter the region's star attraction, Torres del Paine, if you hire a qualified guide.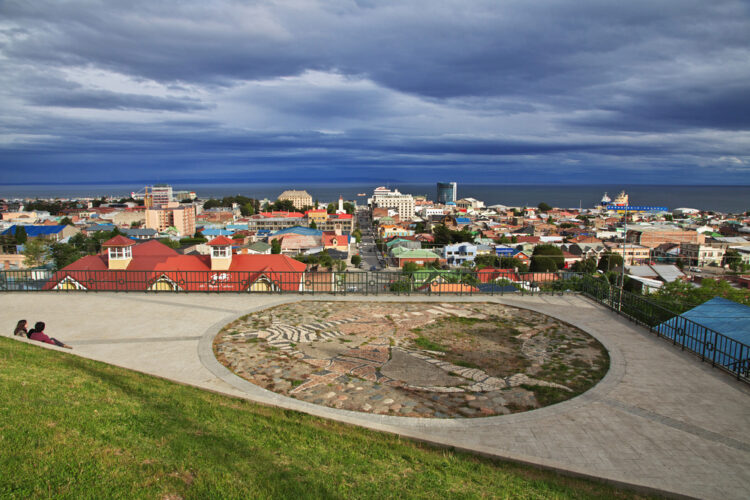 The rest of the year this national park is popular with hikers tackling four or five-day trails and sleeping in tents, basic lodges or even luxurious hotels along the route. As a person who knows my limits, I didn't even attempt a day-long hike to the base of the torres, a group of weirdly shaped stone towers surrounded by snow-capped mountains by a picturesque lake. I was delighted to see them on a day trip, with some short walks to good viewpoints of the torres and some waterfalls.
Even at this relatively low altitude in the park I was buffeted and blown by the wind, making every step a battle. It was worth it for the gorgeous views, so this is a place that takes your breath away in both senses of the phrase.
Yet for me, the highlight wasn't the torres, but the glaciers. Gray Glacier sits at one end of Gray Lake, reached by a boat with the unimaginative name Gray III. I wondered what had happened to the two preceding boats, but with these winds and these icy waters, it felt safer not to ask.
The boat takes you to three viewing points to admire the magnificent front face of the glacier, glittering white and blue against the dull water of the lake. We all crowded onto the two viewing decks, wrapped up well against the cold and rain, with our awed silence broken by clicking cameras. A few massive chunks of ice had broken off and were sitting dramatically still, reflecting the light to appear a vivid blue.
The planet-loving part of me had thrown a moral tantrum when I'd read that the crew serves a lump of glacial ice in your whisky on the return journey. It's just one lump, my companion protested, winning himself a lecture about how 1 lump x 200 passengers x 3 trips a day = disaster for the glacier.
Then I realised that the ice is fished out of the lake from a chunk that has already broken off, so they're not physically attacking the glacier with a pickaxe. I relented, and my ice lump was magnificent – the clearest I've ever seen, and filled with tiny bubbles.
For the next day of our tour we'd had an optional eight-hour hike to the base of the torres, or another boat trip to see more glaciers.
Since just 10 minutes in this ferocious wind had reminded me of my meagre tolerance for discomfort, I chose the boat. It was wonderful to cruise along a narrow channel on a catamaran chatting to visitors from the US, Japan, Europe and Australia. After a couple of hours we disembarked just as the rain began, and followed a mountain path that overlooks Témpanos Lagoon. At a final viewing platform we saw Serrano Glacier, a river of ice inching down the mountain to meet the water. It's awesome and immense – and yet in another way it isn't. A good 10 minutes before the final viewpoint we'd passed a pole that marked where the glacier had reached 50 years ago – all that ice, just melted. It was mindboggling.
Later we moored up near Balmaceda Glacier, where the ice sits high above the water on the side of a mountain. A few years ago the glacier had reached the water, but all that ice has gone. It was a sad reminder that even though Patagonia's harsh conditions keep mankind at bay, climate change is everywhere.
When we met the rest of our group later, those who tackled the hike were cold, wet, bedraggled and defeated, with only half of them having reached the torres. It's good to know that Patagonia is still trying to protect itself.